The Weekly Measure: Lessons in Storytelling, Technical SEO Fundementals & Earning Links for Local Businesses
The Internet marketing world is constantly churning out new ideas and innovative strategies for promoting clients and reaching customers. Each week, Vertical Measures will be collecting the best of the best from around the web, compiling all of the finest into The Weekly Measure. We'll be on the lookout for great new articles, covering content marketing, paid search, social media, SEO and link building, as well as highlights of upcoming internet marketing conferences and webinars, and we look forward to reading your work, posting the best, and helping you stay connected every week.
Content Marketing
Pratik Dholakiya wrote an article on Search Engine Journal about investing in content marketing. He provides ten reasons this can be helpful for small businesses including that it can lead to increased brand awareness, solidify a position as an expert in a field and help educate someone on their own industry.
Michael Brenner shared an article on B2B Marketing Insider originally written by Chase Neinken about storytelling. Neinken utilizes quotes taken from Kevin Spacey's keynote address at Content Marketing World 2014 to explain the importance of conflict, authenticity and the audience in the storytelling process. At the end of his article he provides a link to a video of further highlights from the speech.
Paid Search
Melissa Mackey discussed unconventional PPC keyword research on Beyond the Paid. These methods include using competitor tools, Google News and Alerts, assist keywords and using PPC engine opportunities as negative keywords. She also provides bonus resources for discovering more keyword research tools at the end of her article.
Pat East, CEO at Hanapin Marketing, posted on PPC Hero about how he would approach evaluating a PPC agency's performance as a client. East reviews determining the right overall strategy for the account, how to measure growth, what a "homerun" looks like and deciding if a PPC agency is exhibiting the right behaviors.
Social Media
On Social Media Today, Tara Lifland provided five reasons why businesses should embrace social media. To back up her claims, she shares an infographic created by Leverage New Age Media showing the benefits of social media sites such as Facebook, Twitter and Instagram.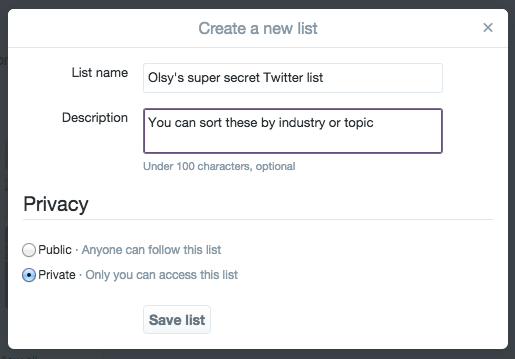 Olsy Sorokina wrote about utilizing social media to learn from competitors on the Hootsuite blog. Sorokina lists six ways to achieve this goal including private Twitter lists, keyword monitoring, backlink monitoring, alerts, RSS feeds and search streams.
SEO
Chris Silver Smith wrote about online reputation management in an article on Marketing Land. He lists nine points for utilizing SEO to help with online reputation repair.
Houston Barnett-Gearhart of Vertical Measures wrote about technical SEO. Barnett-Gearhart explains three important fundamentals that, if neglected, will negatively effect how sites move up the search engine result pages despite having high-quality content or strong earned links.
Link Building
On Search Engine Land, Mark Traphagen recapped a session from SMX West 2015 on creating link-worthy content. The session consisted of three experts, Kevin Mullet, David Christopher and Purna Virj, who shared their insights on creating and promoting content in ways to drive high quality links to sites.
Casey Meraz posted on the Moz Blog about link building for local businesses. Meraz shares eleven practical ways to earn links including sponsoring a meetup group, hosting a community event and building relationships with local influencers.
In an installation in the Rough Draft series by Rainmaker.FM, Demian Farnworth gives a twelve minute crash course in link building. Some of the topics Farnworth covers are the importance of high-quality links pointing to pages, the power of state government links and how to repurpose content to attract links.
Upcoming Events
Tags: content marketing, internet marketing, Link Building, paid search, PPC, Search Engine Optimization, SEO, Social Media, vertical measures

About

Glen Fisher

Glen comes to Vertical Measures with experience in the Arizona entertainment industry that helped him discover his natural flair for marketing and fueled his desire to pursue a career in the field.