According to Wikipedia, the first emoji was used by Scott Fahlman in 1982 for the express purpose of relaying emotion. We sure have come along way, huh?
Emojis have become an essential part of our culture and their own form of communication. Whether you're adding a 🙂 to your Facebook post because baseball is finally back, or a 😥 to a tweet to help emphasize how sad the episode of "The Bachelor" made you feel, emojis are everywhere.
I'll admit it. At first, I thought emojis were dumb. They were just something for teenage girls to add to texts about their obsession with Justin Bieber or Jonathan Taylor Thomas or Kirk Cameron, or whatever heartthrob had their attention at the time.
However, I was wrong.
My views started to change once I realized the power and creativity they provide. It didn't hurt that at about the same time, I started seeing famous athletes and celebrities using them on Twitter and Instagram.
I guess at this point, you're probably asking, "How are Reese Witherspoon's Instagram's posts about potty training going to help my business' social media accounts?"
Good ❓
My answer is pretty simple. Look at the three emojis at the end. Smiley face, thumbs up, toilet. Those three emojis basically summed up her whole text. Those little symbols hold a lot of power and meaning, and if used correctly, they can allow your business' social media game to start reaching people on a deeper emotional level.
Using emojis in your social posts can:
Help underline a point you're trying to make
Allow you to express your company's brand with more creativity
Help you reach a more youthful audience
The Value of Emojis
If you asked me what the most valuable aspect of an emoji is, I would answer: convenience.
I recently switched over to the social media side of Vertical Measures, and was put in charge of handling the posts for our Twitter and Facebook. In my limited time, I can say that the toughest part about being in charge of social media is coming up with creative, original posts that express our brand and our values, all without taking a fortnight to get them written and posted.
This is where emojis can come into play. Although it's tough to make a complete 180° turn with your social media tone and voice, peppering in a small dose of emojis from time to time will introduce your followers to that practice. You can begin to take more liberties with your emoji usage and according to a little thing I'd like to call "science," that can pay off huge!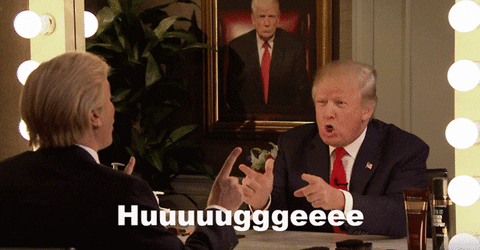 According to a 2013 study about how emoticons are perceived by the mind, no matter if it's real or an emoji, our brain will will always recognize a face. Co-author Owen Churches says
"Most of us pay more attention to faces than we do to anything else. We know experimentally that people respond differently to faces than they do to other object categories."
What that is basically saying is that despite the face being 😉 or ;-), our minds will still be able to easily identify an emotion from the face.
So when you add a happy face at the end of a post, our minds will subliminally read the smiling emoticon and react accordingly. This works for all the emotions as long they are coming from a face. 😛
Emojis Save Time
Adding to their convenience value, emojis also save time. As I touched on before, emojis have a lot of power and meaning attached to them. So in lieu of spitting out sentence after sentence, or clogging up people's feeds, using a simple emoji could keep your posts shorter, easier to digest, and allow you to focus your extra time on other pressing work issues.
Take Domino's for example. Domino's is one of the best cases of a company when it comes to new age social media strategy. Domino's is so cutting edge that they now have the ability to tweet the pizza symbol to @dominos and you can get a pizza delivered to you. That's it!
They also utilize the emoji in their own social media posts as well. Take a look at the image below:
?? ??

— Domino's Pizza (@dominos) March 27, 2016
They sent out a tweet to their 1.02 million followers that contained four emojis. FOUR! But what they managed to do with those four emoticons was tell a story. And isn't social media there to help tell your story?
Plus, it can be tough to tell an entire story in 140 characters. That is where emojis can play another huge role. "Pepperoni pizza" is 15 total characters. The pizza emoji is one. If you find yourself struggling to stay under the character limit, try throwing in an emoji to get some extra characters and spice up your post.
To take it a step further, Jordan Peele, of Key & Peele, tweeted out to his 500,000 followers the entire story of The Shining using only emojis.
I challenge anyone to recap an entire movie in less than 140 characters. This should translate for your business too. Simplify your business's announcement by adding in emojis to invoke emotion and creativity.
Finally, content marketing guru and Wordstream founder Larry Kim proves that not only comedians and pizza restaurants are capable of using emojis to master their social media accounts. Kim, who wrote a really in-depth piece about his experiences with emojis, believes that "People are overwhelmed with words" and he makes it a point to add at least one emoji in with every tweet. What makes his emojis so effective is that he finds the perfect one to use for whatever he's tweeting about. For example:
? "Retargeting ads are 76% more likely to be clicked on than a regular old display ad!" https://t.co/pOVzJKZiIY ?? pic.twitter.com/XZ57JHvRbq

— Larry Kim (@larrykim) April 15, 2016
The simple addition of a dart and bullseye emoji gives you a strong visual before you even begin reading the text.
? Yep! ? How #Facebook is slowly eating the rest of the Internet https://t.co/f8WIK3vTFT ?? pic.twitter.com/1Xfmanvpoa

— Larry Kim (@larrykim) April 15, 2016
The fork, knife, burger, and computer emojis help tell the story even more. Imagine it if it just read "How Facebook is slowly eating the rest of the internet." It doesn't have the same pizzazz, does it?
? Right on: ? great content ? long-form content ? ? @randfish https://t.co/2IevaX0aXf @Moz pic.twitter.com/S1CtWOlDzs

— Larry Kim (@larrykim) April 14, 2016
This simple retweet is given new life with the added emojis. It may feel childish, but you can't argue that the images don't evoke some (positive) emotions that you wouldn't have felt without the emojis. In 6 words and 3 emojis, he managed to express his opinion and what the content is about.
Real World Positives of Using Emojis
Now that we've discussed how emojis can help better engage your social audience and simplify your posts, let's focus on the positive uses of it in the real world.
Possibly the best poster child for someone who is unexpectedly owning the emoji game is tennis superstar, Roger Federer. Roger has a pretty active Twitter account that he regularly updates. He has 4.69 million followers and speaks to an international audience. (The best thing about emojis is that they are a universal language so no matter if the fan is from his native Switzerland or following along in Djibouti, you can enjoy his updates as much as the next guy.) In fact, his Twitter profile pic is actually an emoji of himself.
Roger pretty much adds at least one emoji to every tweet he puts out. In some cases, it's just emojis:
??????????????????????ouch??????????scan?????????????????(??)????

— Roger Federer (@rogerfederer) February 4, 2016
Now this may be an extreme form of emoji use, but it speaks to the power of emojis. An international sports legend sent out a tweet to nearly 5 millions people that only contained small yellow faces and random symbols and it was retweeted over 8,000 times and liked nearly 17,000 times.
The Downside of Emojis
As much as I love the use of emojis, there is a time when they are not appropriate.
The worst instance of an emoji I could find involved a USA Today newspaper. I'm assuming they thought emojis had evolved enough in our society that they would be considered fitting to add one in with their front page headline. Unfortunately, it didn't work out as expected.
Obviously this is a pretty extreme example but it shows that despite their good intentions, the emoji failed and it made USA Today look, frankly, like idiots.
For most of you reading this though, you won't have to deal with issues this dark, making the opportunity for an error like this less likely to rear its ugly head. However, using the wrong emoji or putting it in the wrong place could mislead readers.
Emojis shouldn't be used to replace words. They are there to help express emotion and help verify your stance on something. Using an emoji in place of a word could lead to a mix up with the reader, and that's the last thing you want. In addition, make sure the emoji you are using is easily decipherable. For example, does the crying emoji mean you're so sad you're crying or that you ate a hot pepper and you're sweating everywhere? Simple misinterpretations like that could lead to a confused or unhappy social media base.
That isn't to say that you should not use them to avoid any possible mistakes, but it should encourage you to take your time when using them. Let them flow naturally and don't force them in. If you are tossing them in willy-nilly, there's a good chance people will look at them in a negative light.
Will Emojis Make Your Social Media Following Happier?
We've seen the good, bad and ugly side of emojis. Now it's your turn to decide if it's right for your business to use them.
Lastly, let's summarize what's been discussed and do a quick rundown to help decide if you should use emoticons or not:
Candy store owner: Yes.
Funeral home director: No.
A veterinarian tweeting about a heartwarming "tail" of recovery: YES!
A veterinarian tweeting about a heart-breaking death: NOOOOO!
Moral of the story: Be smart with your emojis and have fun!
Ready to take your Emojis to the Next Level?
Get your copy of The Beginner's Guide to Content Promotion to take advantage of social platforms for your paid content promotion, including Adwords, Facebook, Twitter and more.
Download Now