Before we get started, I think we need to go through the now-cliché "email still matters" spiel because for some reason, a lot of people are convinced that email is dead.
Well, it isn't.
According to the 2015 National Client Email Report, "The average ROI of £38 (Translates to nearly $50) confirms email marketing's reputation as a trusted marketing channel that pulls its weight and consistently delivers a positive return." It yields a great ROI, it's easy to nurture leads long term, and it ties in seamlessly to all of your other marketing strategies.
Now that we've cleared the air, let's talk about how to make the most out of your email campaigns. To do that, you must find ways to nurture the audience on an individual level. In fact, I think email marketing and lead nurture is comparable to a favorite book of mine, The 5 Love Languages (Who am I kidding? My wife made me read it). The book discusses the five different ways we, as humans, want to be loved. Whether it's quality time spent together, words of affirmation, or – my favorite – receiving gifts, each person is unique in their own way and needs to be treated as such.
In the case of email lead nurturing, it's no different.
I'm going to show you the five ways to improve your lead nurturing love languages so you can make all of your customers, clients, or prospects love you that much more – or in one instance, fall in love with you all over again.
1. Shift your Focus to Educating Your Audience
Full disclosure: I would try to relate this one back to a love language, but every time I try to tell my wife how I would cook something differently or what streets I would have used to get somewhere or what color I would paint a hypothetical baby room, I get the stink eye. So let's leave the education part to the marketers, ok?
What this lesson comes down to is that people love to feel smart. That's why we watch Jeopardy, Who Wants to Be a Millionaire and The Weakest Link.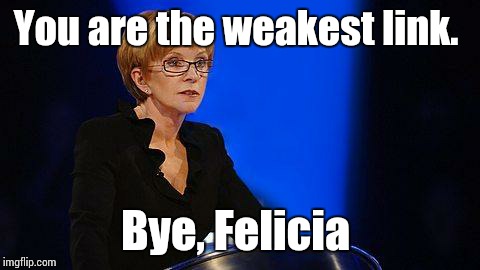 As obvious as that sounds, this fact doesn't often resonate with email marketers. If you can provide your audience with an email that that has juicy takeaways and makes them feel like they know the topic that much better, you've won. By doing that, you have shown that individual that your brand is both helpful and knows what you're talking about.
For example, Monster does a great job supplying their email list with not only emails about potential job openings (which is what their business does) but they also focus on providing their email audience with educational emails like the one seen here:
The two emails listed in the image above aren't even written by Monster. They are curated emails that are there to offer valuable advice and information for professionals. Not only are these emails beneficial to those seeking a job, it's also is relevant to those with a job. That means their audience would never need to unsubscribe from the email list and could keep the Monster brand in the email receivers mind no matter where they're at in their professional career.
2. Make it about them, not you
As much as you want to brag and gloat about your company or product in the email, you must resist the urge. The same would apply in a relationship. You wouldn't walk around bragging to your spouse every time you do the dishes, right? Your prospects (or your spouse) don't particularly care about you or your work in that way. They want to be able to relate to the email, get something that helps them out, and not feel like they're getting hit with a sales pitch.
Another thing to work on is lessening the uses of "our," "we," and "us" and replacing them with "you" and "your." Although subtle, personalizing the pronouns to cater to your audience will work in your favor.
In your emails, talk about challenges your customers face. Talk about how you can help them or how they can help themselves. Talk about how you can prepare them for whatever your products or service relate to. Make it all about making them happy.
A quick example of this would be if a large chain restaurant would only send emails out talking about awards they've won and people they've hired, the email recipients will lose interest in the emails, and ultimately mark it as a spam, which is worst case scenario.
Here's an even worse example:
What about this is enticing to the audience? You can barely get through the first sentence before your brain starts to melt. This email lacks anything positive in its design or layout, and the text is too jammed into one area. The sidebar gives me all kinds of mixed messages on what I'm supposed to even look at. Along with making the email about the receiver, you must make the email easy to digest.
3. Re-engage Your Audience
Let's consider this one the language of love that involves a marriage counsellor since your relationship is a tad bit rocky.
My favorite example of a re-engagement email I could find is from Boulevard Brewing Company in Washington D.C.:
I always appreciate honesty and wittiness (and beer) so this email spoke directly to me. It's easy to digest, the CTA buttons are easy to find and the purpose of the email is made clear in the title of the email (It's been a little while…). Whether or not they want to receive more emails, this specific email is great for getting the attention of the recipient and that's the only goal of a re-engagement email. You need to remember to keep the mindset that you're only trying to decipher whether the recipient does or does not want to receive more emails.
This strategy is a last resort but it's a great way to either reinvigorate your recipients or to verify those that don't want to receive any more emails for you. Even if this sounds like a bad thing, knowing who doesn't want your emails anymore – whether that's because they already bought your product or because they don't appreciate your awesome business enough – is a great thing to know.
If you're sending emails to people who don't want your emails anymore, the logical conclusion is that they'll click "Spam" instead of "Unsubscribe." What you may not know is that spam rates can be devastating to a business. High spam rates can temporarily, or in some instances, permanently shut down your email. (Fortunately for us email marketers, Google cares about email marketing and added their own "Unsubscribe" button to the tops of emails which you can click and Google does the dirty work for you. It saves the reader time and it removes bad leads from your email lists).
Now where were we…oh, yes.
If you get a response on your re-engagement email, you have pretty much reeled the client back in again. That shows that the recipient is still reading and clicking on your emails and cares enough to respond. That's great news!
If you don't get a response, however, that's nothing to worry about. You'll always have people sign up for your newsletter or some type of email list and they have no intention of ever opening anything. Just be sure to readjust your email list so that you don't keep wasting their time and yours by sending them emails that will never be opened. Most email automation systems should allow you to do specific searches to determine who is still engaged in your emails. Look for things like:
Last open date
Subscribe date
Emails opened
Emails bounced
A little side note on the laws surrounding email: Did you know that sending emails without an unsubscribe button is considered illegal? President Bush signed the CAN-SPAM Act of 2003 which defined the first national standards for sending commercial emails in the US. One thing of note was that it required commercial emails to feature an Unsubscribe button. Violators could spend up to 25 years in prison if convicted. Holy moly!
4. Personalize Your Messaging
This is probably the most obvious lead nurture strategy for emails. Much like the gifts you buy for your spouse, the more personalized it is, the more meaning it has behind it and the better it is received. You can buy a complete stranger a million-dollar ring but it won't mean nearly as much as a handmade card and flowers from someone you know and trust. Sending emails is no different.
Who wants to receive a super generic email? We all know that emails are sent to dozens, hundreds or even thousands of people at a time. But that doesn't change the fact that we don't want to feel unimportant or just one of the herd.
Personalizing can come in a few different forms:
Name: Depending on your email provider (we use HubSpot), you have the option to add a personalization token which will draw from information from your list of leads. You can have the token say [FIRST NAME] or [COMPANY NAME] or any other kind of information that you've gathered from the lead
Interests: Using tracking information from a marketing automation platform, you are able to see when and where people went to on your site. This, although somewhat creepy, can prove to be very valuable. If you see that a lead spent a good deal of time on a page for a specific product, you can send them a follow-up email listing all the similar products you offer.
Reminders: According to Baymard Institute, nearly 68% of online shopping carts are abandoned before the purchase is made. That means nearly two-thirds of your customers are leaving without buying anything. Who better to target in your emails than someone who has shown interest in your company. Sending an email as simple as this can prove to be a huge value to your bottom line:
5. Grasp the Power of Three
If I'm relating this lesson to love, it's easy. My power of three is beer, wings and three straight, uninterrupted hours of Arizona Cardinals football. I loved the 3 Ninjas as a kid. I love rocking out to Third Eye Blind. And I will never stop loving Champion, Andy and April's three-legged pit bull (Sorry Lil' Sebastian).
In a marketing sense, however, I view the power of three a little differently. My roommate through my college years was studying to be a lawyer. He always made arguments so riveting because he knew he didn't have to necessarily argue the correct answer; he just had to make the stronger points and counter-points. This is where I learn the value of the power of three. You didn't have to make the best point, you just had to win them over a little at a time with a few points grouped together. You don't want your point to seem underwhelming and leave your audience wanting more. You also don't want to drown them with too much information.
It's a tough line to walk. Obviously, there are exceptions for both sides (i.e. The 5 Languages of Love, duh) but three is a good place to start.
In your emails, try listing three DIY tips or three articles to read or three coupons to use the next time they buy from you.
And if you needed any more convincing, just follow the Dorothy rule. There's no place like home – There's no place like home – There's no place…you get it.
I sure hope these 5 ways help you get your lead nurturing program back on track. Just remember to put yourself in the shoes of your audience. If your email is speaking to your own self-interests, you are creating a bad email. Keep your emails quick, valuable and on message and your email marketing campaign will become one of your stronger assets.