Digital Marketing
The Weekly Measure: When to Expect Link Building Results, Proper Emoji Use & the PPC Iceberg Effect
The latest content marketing, paid search, social media, search engine optimization and link building news are the continued focus of The Weekly Measure. Also included at the end of every post a list of internet marketing conferences headlined by industry experts, including those from Vertical Measures, for those interested in further education. Stay with us each week as we keep you informed on the latest news and trends in the internet marketing world.
Content Marketing
In part four of Copyblogger's five-part series on essential content types, Demian Farnworth focused on authority content. Farnworth reviews what makes content authoritative and outlines a four step process for its creation.
Taking a note from the old phrase "kill em with kindness," Sara Wachter-Boettcher walks readers through how to inject some compassion into content. She elaborates on the do's and don't's for this strategy to help writers craft content that appeals to the gentler side of human emotion.
Paid Search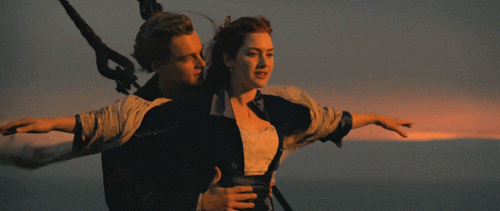 Jonathan Dane highlighted the Iceberg Effect for PPC accounts and the dangers they face from it on Klientboost. He first explains this phenomenon using an AdWords Search network campaign as an example, then moves into how it works in sinking display and social campaigns. In addition, he provides insight on how to iceberg proof accounts and keep them sailing forward.
Francine Rodriguez wrote a post about international PPC on WordStream. Rodriguez presents seven question one should ask before trying to create campaigns in a new language as well bilingual and international campaign best practices.
Social Media
Zack Jones posted about the perpetually skyrocketing trend of emoji use on the Vertical Measures blog. Jones delves into the value of emojis, examples of their efficient use in action and their potential downsides if not used correctly. At the end of his post, he provides a link to Vertical Measures' free guide titled "The Beginner's Guide to Content Promotion."
Tereza Litsa expanded upon Twitter's recent announcement of its new Ad Groups feature for Twitter Ads on Search Engine Watch. She delves into the different targeting criteria advertisers can now use to sort their audiences and get make the most out of their campaigns.
SEO
Barry Schwartz reported on Google's decision to finally completely shut down its Toolbar PageRank feature on SEO Roundtable. Schwartz talks about the slow death of the feature and what role it still plays internally at Google.
Julia McCoy published a guide to proper keyword research on Content Marketing Institute. The guide covers how to find intent-based keywords and numerous tools to aid in the research process.
Link Building
On Search Engine Land, Jayson DeMers looked at how link building has changed over the last ten years. DeMers tracks the ten biggest changes to the industry that have caused the tactic to be viewed as quality driven, rather than spammy.
Matthew Capala posted on The Next Web about the value of backlinks for SEO. He delves into how to get link juice in 2016 and what on-site SEO tactics correlate to strong search rankings.
Kristina Kledzik wrote about when companies should expect to see link building efforts influence their rankings. Kledzik maps out the anticipated time frames when kicking off a link building campaign depending on the steps taken when organizing it.
Upcoming Events
Join Arnie Kuenn as he speaks on realizing realistic results with real content marketing
Be sure to check out Arnie Kuenn's presentation on "How to Map Your Content to Your Sales Funnel"
Quinn Whissen will be doing a presentation on the "8 Steps to Win at Search, Social & Content Marketing"