Digital Marketing
The Weekly Measure: Rules For Link Building, On-Page SEO & 8 Steps for Content Creation
The Internet marketing world is constantly churning out new ideas and innovative strategies for promoting clients and reaching customers. Each week, Vertical Measures will be collecting the best of the best from around the web, compiling all of the finest into The Weekly Measure. We'll be on the lookout for great new articles, covering content marketing, paid search, social media, SEO and link building, as well as highlights of upcoming internet marketing conferences and webinars, and we look forward to reading your work, posting the best, and helping you stay connected every week.
Content Marketing
CEO of Vertical Measures Arnie Kuenn wrote an article on Marketingland about content creation. Kuenn details his eight step process for content creation and distribution, starting with developing a strategy all the way through measurement.
Quinn Whissen of Vertical Measures posted a Q & A with founder of Orbit Media, Andy Crestodina. Crestodina answers six questions about content marketing ROI ranging from common misconceptions to the challenges of tracking ROI to specific content pieces.
Vertical Measures graphic design whiz Daniel Dannenberg created an infographic about using Hubspot Campaigns with content marketing. Dannenberg's infographic details the journey of a piece of content through different elements of an inbound marketing campaign.
Paid Search
Daniel Friscia wrote about escaping PPC data ruts on PPC Hero. He highlights four reports that can be helpful to spark in-depth analysis within an account including Bing Performance Report and using the Adwords Dimensions tab to analyze day of the week performance, analyze hour of the day performance and give a geographic report.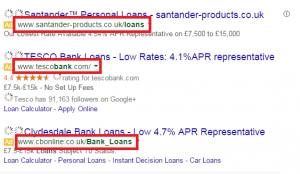 Will Green posted on PPC.org about the optimization of the URL element of a PPC search advert. Green details three ways to improve adverts through the URL including making it easy to read, setting it as one's homepage, and not including "http://".
Social Media
Alisa Meredith shared eight ways to use Twitter cover images to strengthen marketing efforts on the Hubspot blog. Meredith writes that clever use of these cover images can help in building instant trust, highlighting an upcoming event, promoting a lifestyle and more.
On Business 2 Community, Bob Hutchins posted an article containing an infographic created by Market Domination Media about crafting the perfect Tweet. First, Hutchins lists twelve statistics to improve conversions on Twitter. The infographic then explains twelve Twitter strategy tips.
SEO
Chuck Price wrote an article about misconceptions about the Penguin algorithim on Search Engine Watch. Price reviews five common myths such as one must perform a manual link removal, a site can't be affected by Penguin if a penalty notice was never sent, and it is impossible to recover once a site has been penalized by Penguin.
On Search Engine Journal, Ben Oren covered need-to-know advanced on-page SEO techniques. Oren gives a general explanation of eight on-page methods along with their problems and solutions.
Link Building
Michiel Heijmans wrote about cleaning up bad backlinks on Search Engine Journal. Heijmans begins his article by discussing how to find bad backlinks before moving on to how to get rid of them.
Julie Joyce posted a follow-up to her 2012 article "The Golden Rules of Linkbuilding" on Search Engine Watch. She examines her seven rules to see how they hold up to modern link building standards.
Upcoming Events
March 16-18, 2015: Content Marketing World – Sydney, Australia