Digital Marketing
The Weekly Measure: Penguin 3.0 & How to Convince Management to Invest in Content Marketing
The Internet marketing world is constantly churning out new ideas and innovative strategies for promoting clients and reaching customers. Each week, Vertical Measures will be collecting the best of the best from around the web, compiling all of the finest into The Weekly Measure. We'll be on the lookout for great new articles, covering content marketing, paid search, social media, SEO and link building, as well as highlights of upcoming internet marketing conferences and webinars, and we look forward to reading your work, posting the best, and helping you stay connected every week.

Vertical Measures CEO, Arnie Kuenn, posted an article on Marketing Land about how to convince management to invest in content marketing. He focuses on how to best craft an informative pitch to management that explains why content marketing is an effective strategy worth investing in.
Jay Baer wrote an article on Convince & Convert about how to create a content marketing strategy. Baer utilizes an in-depth SlideShare presentation within his article to share details on seven steps he believes are useful in creating a fully functional content marketing strategy.
Alex Barca posted an article containing a SlideShare presentation about the best content marketing metrics according to twenty-four experts in the field. The presentation goes along with the recently published Comprehensive Guide to Content Marketing Analytics & Metrics written by Curata CEO Pawan Deshpande and details the metrics experts use to measure their content marketing.
On the Vertical Measures blog, Sarah Geiger gives insight on how to be a good content marketing client when developing a content marketing campaign. Geiger focuses on setting expectations for the goals of a content marketing campaign early as well as providing consistent feedback during the content development stage, and provides five easy tips on how to provide consistent feedback on content.

Melissa Mackey shared six ways to prepare B2B PPC accounts for the holidays on Search Engine Watch. Mackey offers insightful suggestions on how adjust campaigns and make the most out of PPC advertising during the holidays.
On PPC Hero, continuing a previous post by Cassie Oumendian, Matt Umbro offered seven more questions to ask a prospective PPC agency. This post also offers ideal responses one should look for when asking these questions that can help indicate whether or not a PPC agency is the right fit for a company's needs.

Arnie Kuenn shared seven essential content promotion tools and platforms on Relevance. He discusses how brands can utilize platforms and programs such as Hootsuite, Facebook Ads and Pinterest to promote outstanding content relating to a product or service to targeted audiences.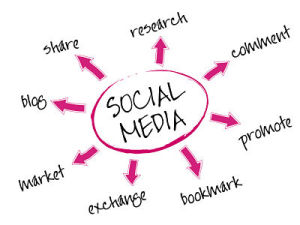 Drew McLellan wrote an article on Drew's Marketing Minute about the best ways to utilize social sharing to promote content. McLellan provides useful information on how to write effective copy for content sharing posts on social networks and suggestions on the best timing for sharing posts to reach the most amount of people.

On Forbes, Jayson Demers wrote a guide on diagnosis and recovery for the recent Penguin 3.0 update. He discusses the history of Google's Penguin algorithm updates and how the newest 3.0 update differs from past ones. Additionally, he offers a three step recovery process to aid anyone who may find their site's rankings adversely effected by the latest update.
Chuck Price posted on Search Engine Watch discussing the idea that PageRank may no longer be utilized by Google. Price shares five alternatives to PageRank including Moz Page Authority an Majestic Trust Flow and how they can be used as effective link building metrics.

Julia Joyce wrote an article on Search Engine Watch about the importance of initial research prior to link development. Joyce offers details on seven types of research done prior to link development that can help link builders gain a better understanding of their clients and develop the best possible links. Joyce also provides helpful tools that can be utilized in certain research areas such as Majestic for link research and Spyfu for keyword research.
Page One Power Vice President Of Business Development Jon Ball posted on Search Engine Land about what to look for in a prospective link builder hire. In his article, Ball reviews six traits to look for to ensure the best candidates are hired for the job.