Digital Marketing
The Weekly Measure: Content Curation, Advanced Excel Tips & Social Lessons from Game of Thrones
The latest content marketing, paid search, social media, search engine optimization and link building news is at the forefront each week courtesy of The Weekly Measure. Included for our reader's convenience is a constantly updated schedule of conferences featuring industry experts, including those from Vertical Measures. Check back with the Weekly Measure every Friday as we continue to keep you privy to the latest news in the internet marketing world.
Content Marketing
Jessica Ann wrote about how to tastefully use GIF humor on Marketing Insider Group. She offers four pieces of advice to help content creators master their placement ability of the popular image format that continues to be made available to an ever growing amount of social platforms.
Jeff Hinkle posted an article focusing on content curation on the Vertical Measures blog. Hinkle goes through five easy to use content curation methods as well as a nine item checklist of curation do's and don'ts. At the end of his post, he provides a link to a download of Vertical Measures' free guide titled "The Beginner's Guide to Content Promotion".
Paid Search
Alka Du Mont published an in-depth guide to the steps behind setting up PPC campaigns on PPC Hero. She walks readers through the questions to ask before beginning and the steps to opening an Adwords or Bing account to start building ads.
Amy Bishop made a post containing a slideshow of her presentation at HeroConf Philadelphia. Bishop reviews Excel tools, free plug-ins and macros to use in order to get the most out of the program and save time on day-to-day tasks of PPC account management.
Social Media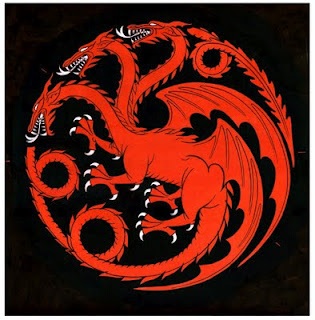 Ashwini Pai looked at social media marketing lessons that can be taken from Game of Thrones on DrumUp. She examines four social wins the show's marketers have made and how small businesses can apply these tactics to their own social efforts.
Ronnie Charrer examined the relationship between Millenials and social media on Social Media Today. Using current and predicted data of Millenials' use of technology, Charrier goes into how brands can properly target the newer generation of tech savvy individuals.
SEO
Christopher Ratcliff reviewed Google's recent penalty report on Search Engine Watch. He summarizes how Google has been fighting webspam in the past year as well as the most prevalent spam reports they receive.
Barry Feldman posted a checklist for bloggers on Content Marketing Institute. The list takes the form of an infographic covering how to optimize blog posts for search, how to engage readers and elements to include for a more compelling media mix.
Link Building
Myles Anderson analyzed the current state of local search outsourcing on Search Engine Land. He delves into the key findings behind the numbers of the most commonly outsourced local SEO tasks such as link building.
Link building took the spotlight in Neil Patel's post on Entrepreneur. Patel highlights six advanced link building techniques markets should look to put to use in future SEO strategies.
Upcoming Events
Be sure to check out Arnie Kuenn's speaker session on "How to Map Your Content to Your Sales Funnel"
Arnie Kuenn's will be presenting "Forget Keywords – What's Next with Content Optimization" as well hosting a half day Content Marketing Intensified workshop